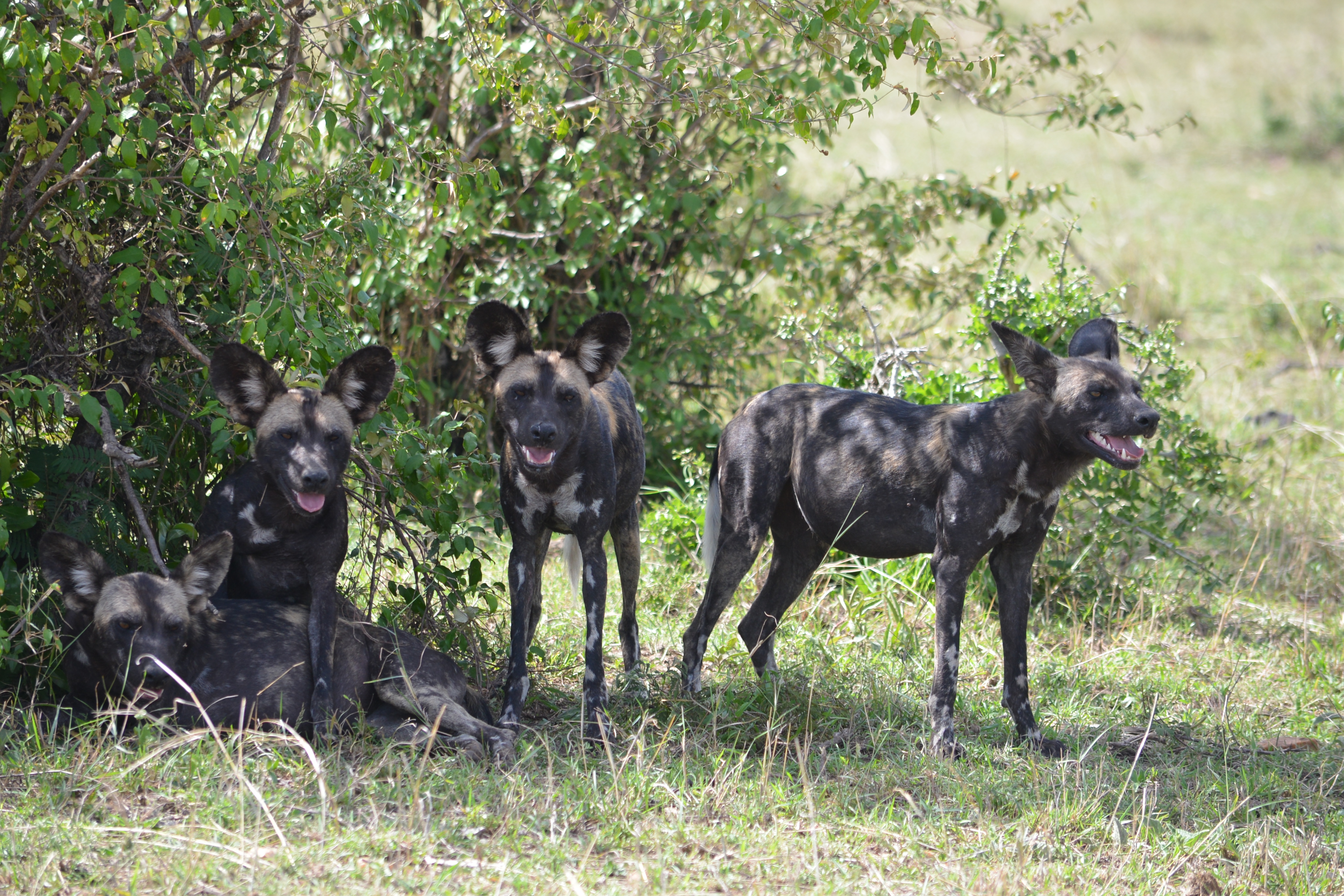 Researchers with the BAND-funded Mara Predator Conservation Program (MPCP) have recently discovered an active den of highly endangered wild dogs just inside the northern boundary of Mara North Conservancy.  The conservancy is an innovative partnership through which local landowners pool and lease their land to tourism operators in exchange for receiving regular payments and retaining the right to graze their livestock.  
The pack's den is very close to the conservancy border in an area threatened by fencing and agricultural conversion.  MPCP is working with the Maasai Mara Wildlife Conservancies Association and other partners to engage local communities in developing strategies for safeguarding key habitat corridors and reducing human/wildlife conflict.  A number of local Maasai landowners recently agreed to remove fencing around their properties, a critical move for the future of wild dogs and other species in this high priority conservation landscape.  
As seen below, there appear to be nine young pups at the site.  Wild dogs have long been persecuted across their range for predating on livestock and are also highly vulnerable to canine distemper and other diseases.  Their presence here is testament to the critical importance of mixed use landscapes outside national parks and protected areas, and their persistence on such landscapes depends entirely on community tolerance.  MPCP is urgently working to raise funds to assist in monitoring these dogs and in implementing measures to reduce the risk to local livestock.