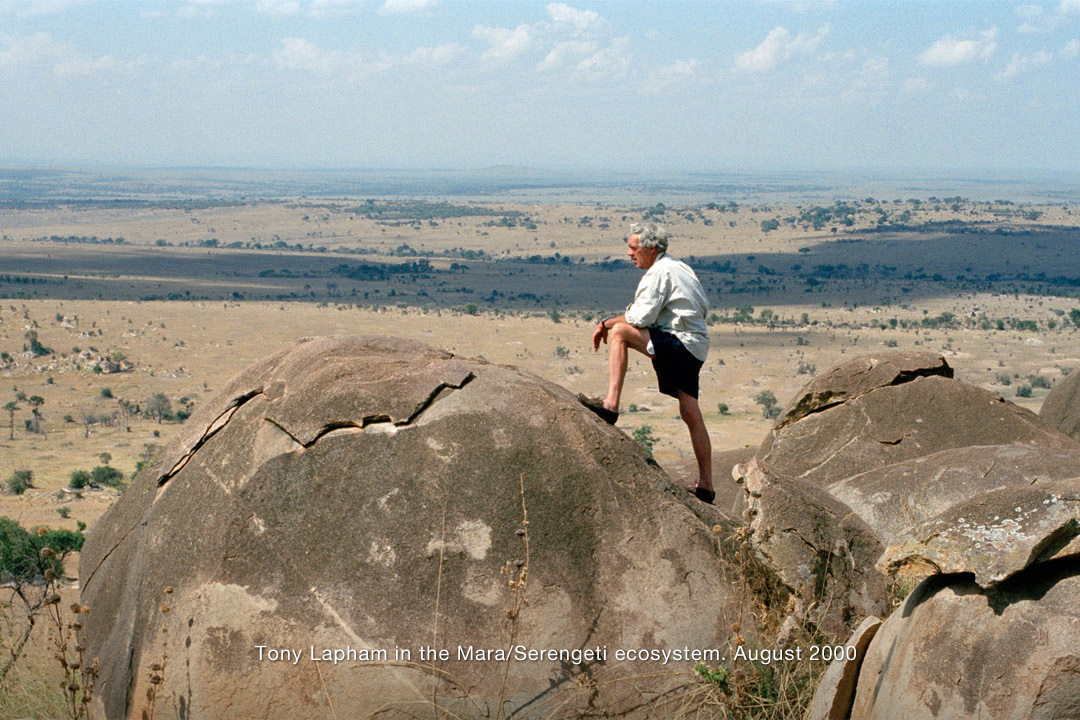 The BAND Foundation is a US-based private family foundation that makes grants in support of nature conservation and epilepsy care.  We strive to back visionary individuals and institutions, promote science-based solutions, catalyze additional funding and operate in a collaborative, adaptive and risk-tolerant manner.  We accept proposals by invitation only.
Anthony A. Lapham (1936-2006)
Co-founder and trustee
A distinguished lawyer known for his intellect, integrity and fairness, Anthony A. "Tony" Lapham was also a passionate outdoorsman and conservationist who treasured wildlife and wild places. He served as a director of the Environmental Defense Fund, Audubon, Ocean Conservancy, American Farmland Trust and American Rivers.
Burks B. Lapham
Chair
Burks Lapham was a longtime chair of CONCERN, INC., a non-profit organization dedicated to the premise of community-driven action to protect the environment and nurture local livelihoods. She currently serves on the board of the Chesapeake Bay Foundation and is a past director of the Natural Resources Defense Council and Maine Coast Heritage Trust.
Nicholas P. Lapham
President & Treasurer
Nick Lapham is a lifelong conservationist with professional experience in the non-profit, philanthropic and government sectors. He held senior positions with Conservation International, World Wildlife Fund and the UN Foundation and also served in the State Department and White House during the Clinton administration. Along with his wife, he owns an organic farming business in Rappahannock County, Virginia. Nick is a director of College of the Atlantic in Bar Harbor, Maine.
Clark S. Mitchell
Secretary
Clark Mitchell, a longtime travel journalist and editor, has always had a deep love of plants and plant communities, especially the world's highly imperiled grasslands. Clark has served on the steering committee of the Southeastern Grasslands Initiative since its founding in 2017. He is a director of the Center for Plant Conservation and the Natural Areas Conservancy in New York City, where he lives with his husband, David.
Gardiner O. Lapham
Gardiner Lapham (RN/MPH) is a passionate advocate for epilepsy research and awareness. She is former Board Chair of Citizens United for Research in Epilepsy (CURE) and a cofounder and three-time chair of Partners Against Mortality in Epilepsy (PAME). Gardiner currently sits on the International League Against Epilepsy's Global Outreach Taskforce. Gardiner has served as a health policy adviser for CARE; as an emergency room nurse at Atlanta's Grady Memorial Hospital; and as a trustee of The Washington Free Clinic and Whitman-Walker Heath.
Nature Conservation. Epilepsy Care.