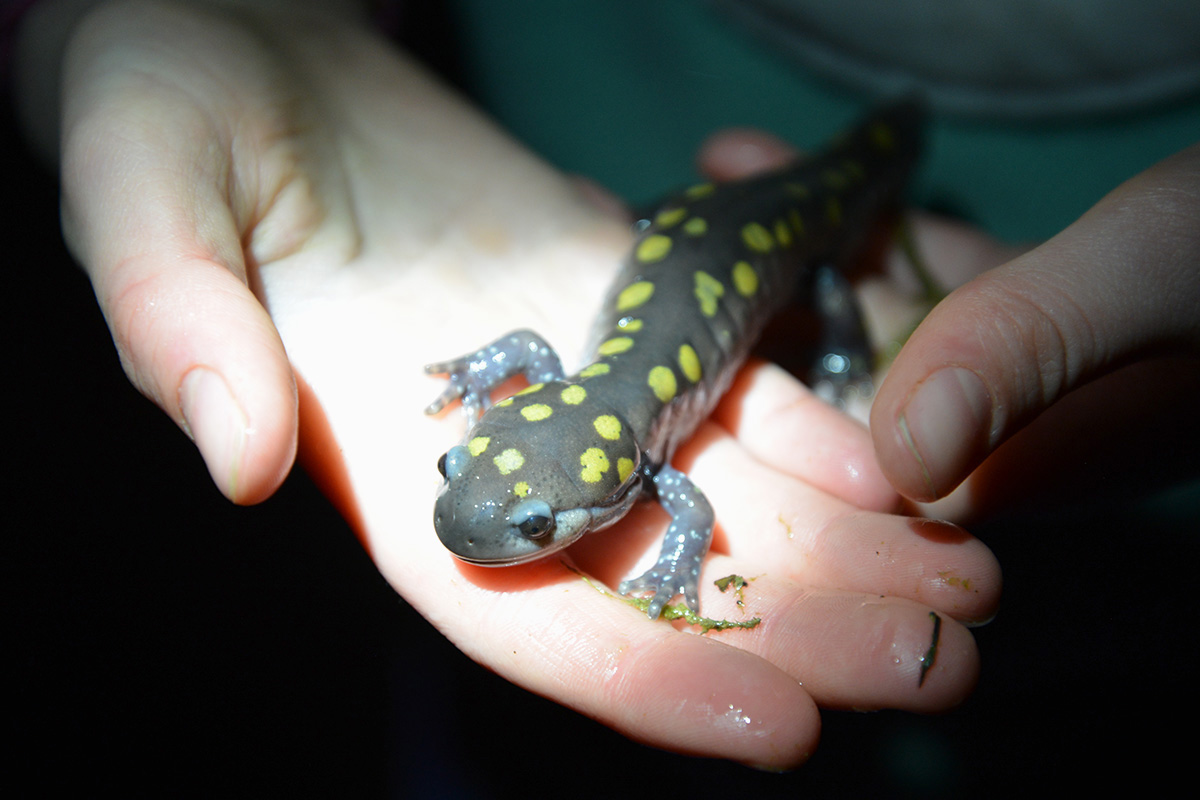 Mongabay, the environmental news service, has launched an in-depth podcast series on salamander decline based on a reporting series funded by the BAND Foundation.
This series, which will run for the next several months, will focus on a deadly pathogen, known commonly as Bsal, which has devastated salamander populations in Europe and threatens to do the same here in the United States.  The show is hosted by Mike DiGirolamo, a journalist and actor living in Tennessee.
The U.S. is the global epicenter of salamander diversity.  One of the most abundant creatures in America's forests – especially along the Appalachian spine – salamanders are essential to the food chain and to overall forest health.  They come in a wonder of sizes, shapes and colors and are a defining, if little noticed, feature of our native landscapes.
In addition to funding Mongabay's reporting, BAND has supported critical research on Bsal to try to better understand how the pathogen spreads and what steps can be taken to prevent its introduction to the U.S. and respond rapidly should those steps fail.