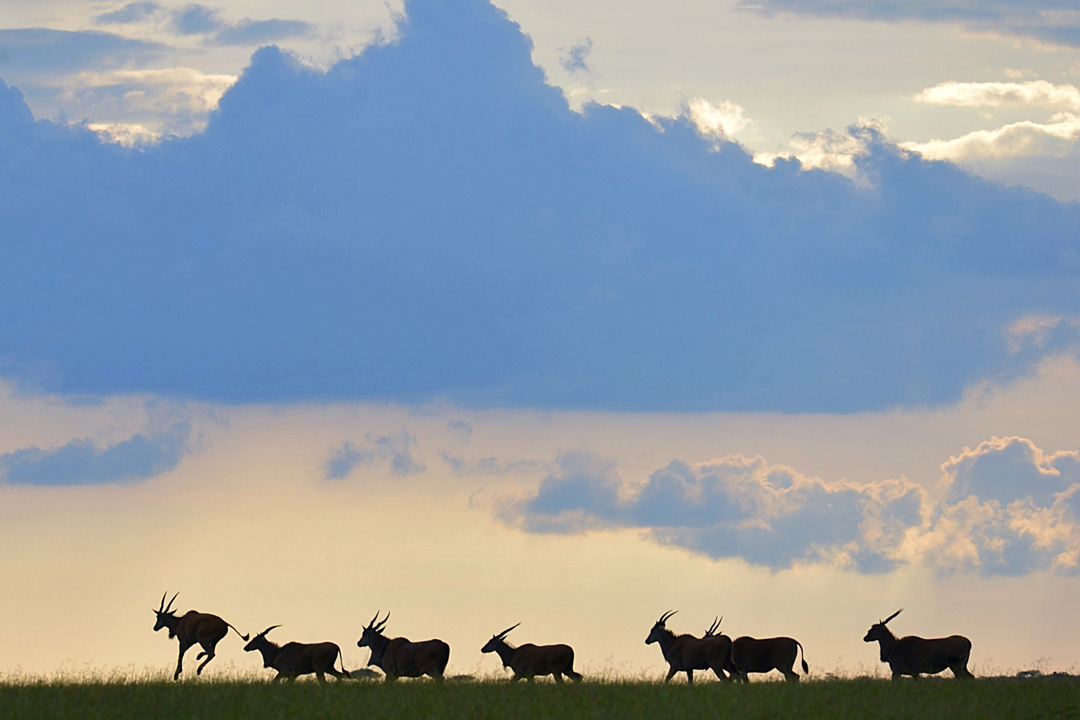 Nature Conservation
Beyond our family's longstanding passion for nature and the outdoors, we believe that today's unprecedented pace of ecosystem destruction and biodiversity loss poses one of the world's most urgent and underappreciated crises – one with profound moral, spiritual, economic, cultural and public health consequences.  In response, we award funding to:
Cutting-edge initiatives in and around iconic natural landscapes that offer effective, scalable and replicable conservation models;
Programs seeking to arrest rapid and urgent declines in targeted wildlife and plant communities, especially where public attention and donor funding have been severely lacking.
Projects aiming to galvanize a more enlightened human relationship with nature and build a deeper, more diverse and more forceful conservation movement.
In selecting grants within the above thematic areas, we seek to back visionary institutions and individuals, improve the connections between science and policy, stimulate the flow of additional conservation dollars (from both the philanthropic and private sectors) and encourage strategic partnerships.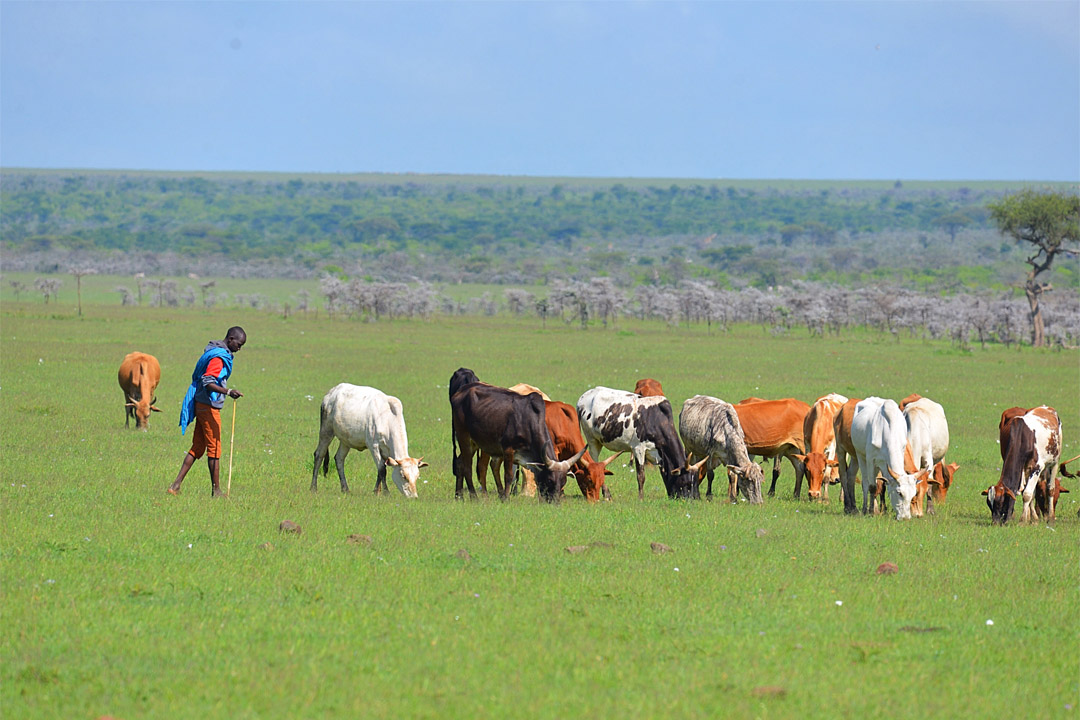 Project: Building Next Generation Impact Across the Maasai Mara's Community Conservancies
Grantee: Maliasili
Summary:  Kenya's Maasai Mara region hosts some of the world's largest and most iconic wildlife concentrations.  In total, the Greater Mara Ecosystem covers 4,500km2, two thirds of which are on community and private lands, including 11 operational conservancies managed for both wildlife and livestock.  Making sure these conservancies deliver for local people is a central challenge to ensuring the future of the Mara and an important test case for African conservation more broadly.  This project seeks to strengthen these conservancies by promoting integrated management and catalyzing sustainable economic enterprise.  The key implementing partner is the Maasai Mara Wildlife Conservancies Association, a membership organization representing the interests of the region's designated conservancies.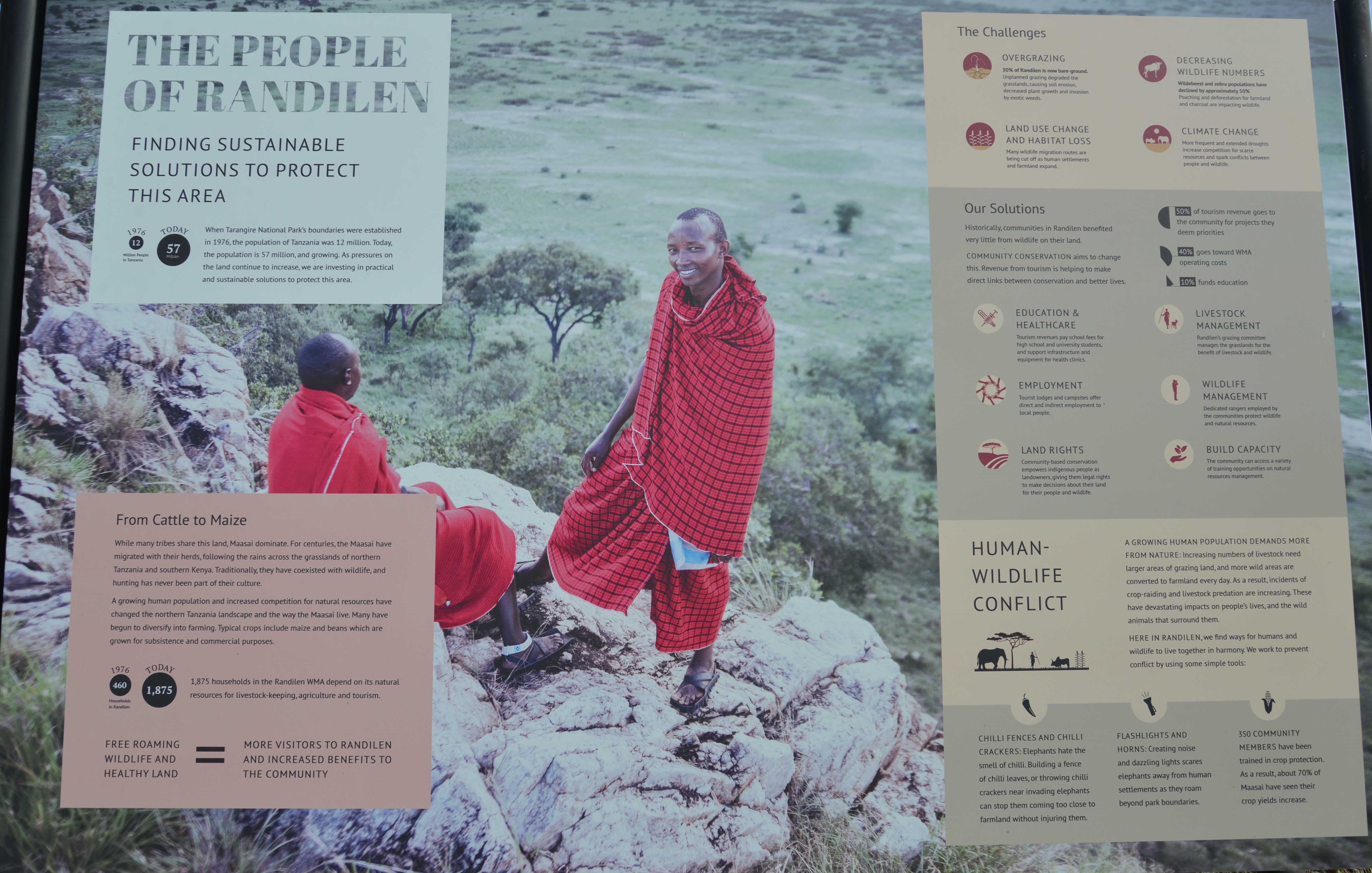 Project: Making Community Conservation Deliver in Northern Tanzania
Grantee: Maliasili
Summary: Northern Tanzania is one of Africa's most important wildlife regions, anchored by iconic conservation areas such as the Ngorongoro Crater and Serengeti, Tarangire and Manyara National Parks.  Wildlife utilizing these reserves depend heavily on key dispersal areas and migratory corridors for their survival.  These lands tend to be community-managed and are increasingly threatened by fragmentation and overgrazing.  Addressing their conservation while simultaneously providing for the needs of local people is a fundamental need.  This project supports efforts to strengthen Randilen Wildlife Management Area, an 80,000-acre unit adjacent to Tarangire National Park and an integral part of the Tarangire/Manyara ecosystem.  Funding supports the work of Honeyguide to partner with local communities in making Randilen financially viable, socially valued and increasingly self-sufficient.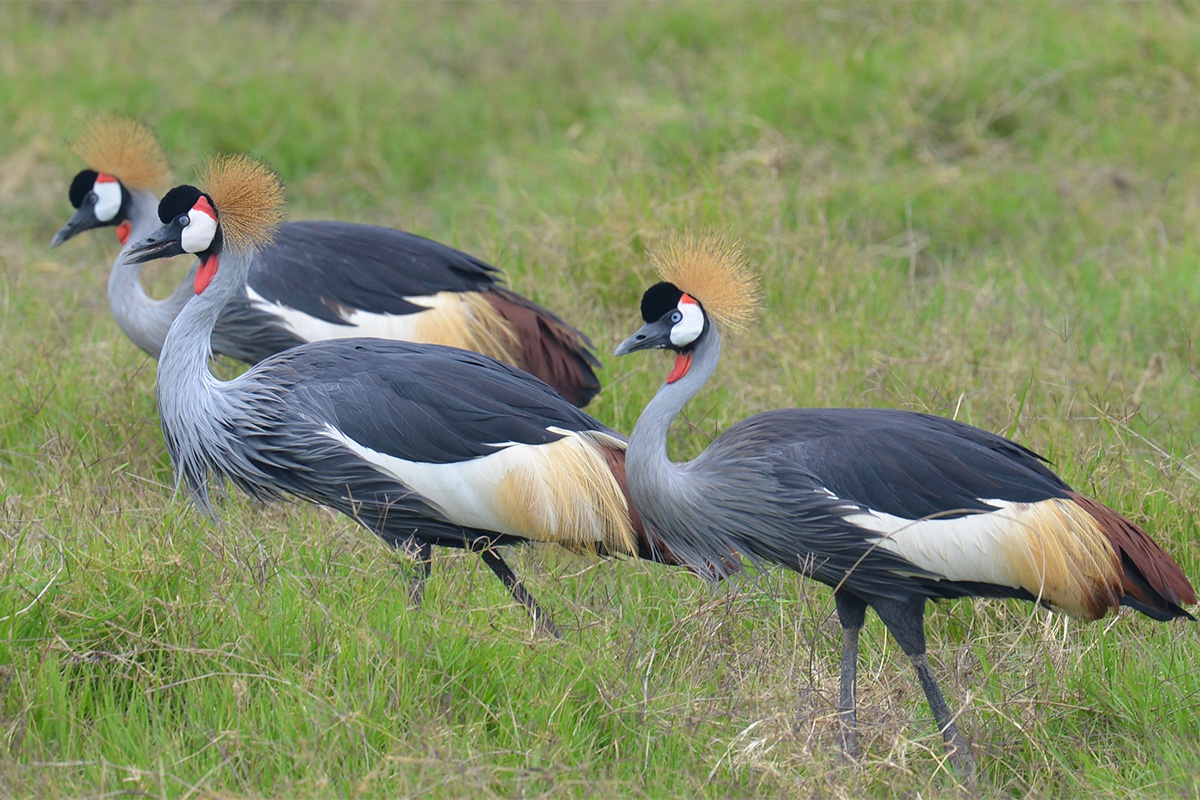 Project: Saving the Endangered Grey-crowned Crane in East Africa
Grantee: International Crane Foundation
Summary: Grey-crowned cranes are declining precipitously across East Africa largely as a result of habitat conversion and illegal trade.  Cranes are important indicators of the health of wetland ecosystems and have broader cultural significance across the region.  The grey-crowned crane is Uganda's national bird, and the country is one of the remaining strongholds for the species in Africa.  This grant supports a community-driven conservation program aimed at halting its decline there, with an emphasis on the Kabale wetlands in the country's southwest.  International Crane Foundation implements this project in partnership with the Endangered Wildlife Trust and Nature Uganda.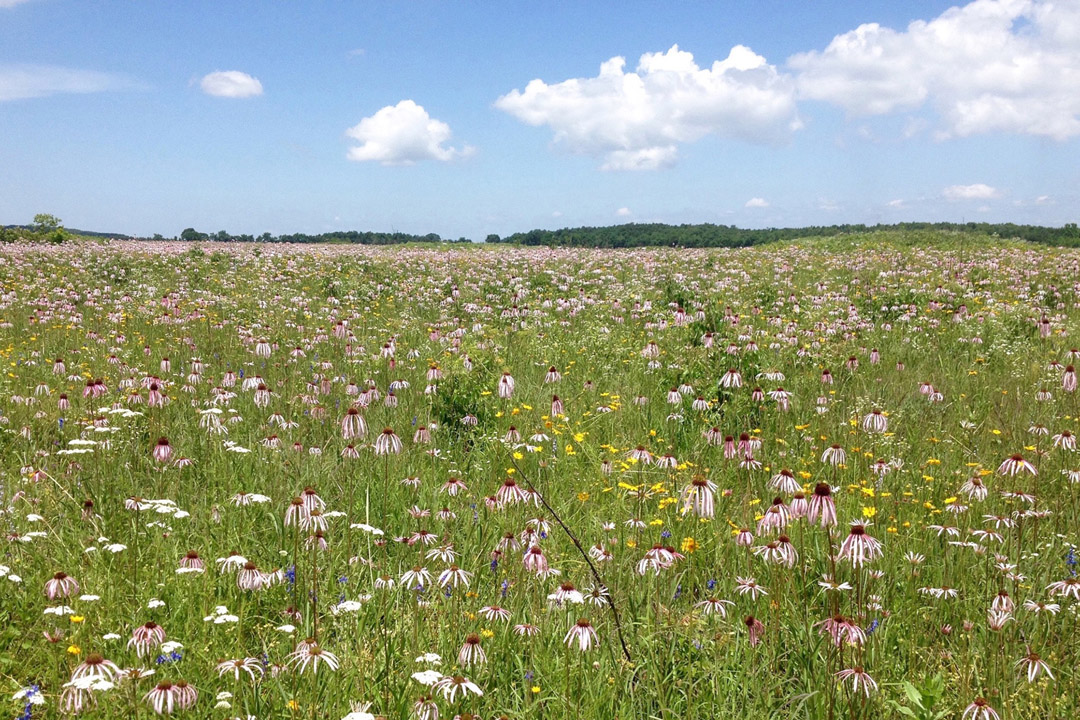 Project: Catalyzing the Southeastern Grasslands Initiative (SGI)
Grantee: Austin Peay State University, Clarksville, TN
Summary: Though little known, the grasslands of the Southeastern United States are one of the most biologically rich and highly endangered ecosystems in the country.  Most of these treeless prairies, rocky barrens and glades, pine and oak savannas, coastal prairies, wet grasslands and mountaintop meadows have succumbed to development, farmland conversion and afforestation (the latter due to fire suppression).  Through preservation, restoration, research and seed-banking, SGI aims to transform grassland conservation across parts of 23 states.  Partners include multiple state and federal agencies, botanic gardens, universities and others.  BAND has issued a challenge grant aimed at leveraging additional support for SGI from other private, state and federal actors.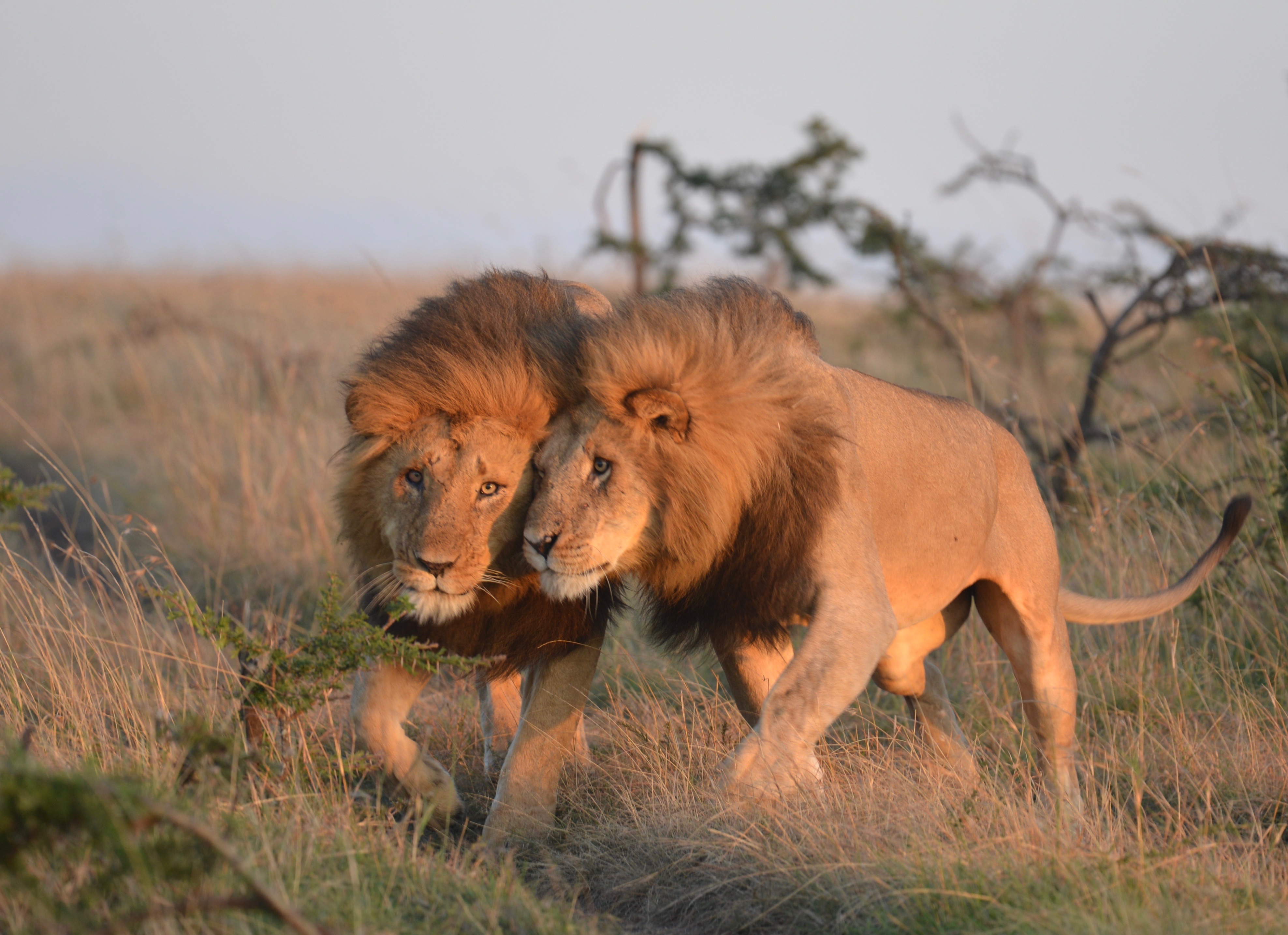 Project: Growing the Impact of the Lion Recovery Fund
Grantee: Wildlife Conservation Network
Summary: Lion numbers have plummeted by an estimated 50% over the last 25 years largely as a result of direct persecution and habitat loss.  The Lion Recovery Fund seeks to halt and ultimately reverse this decline through a comprehensive set of investments in priority projects aimed at supporting key wildlife areas, promoting coexistence between people and lions and tackling the illegal trade in lion body parts.  Housed at the Wildlife Conservation Network and launched by the Leonardo DiCaprio Foundation, the fund provides a cost-efficient, strategic mechanism for channeling philanthropic dollars toward the conservation of this iconic species and the ecosystems it inhabits.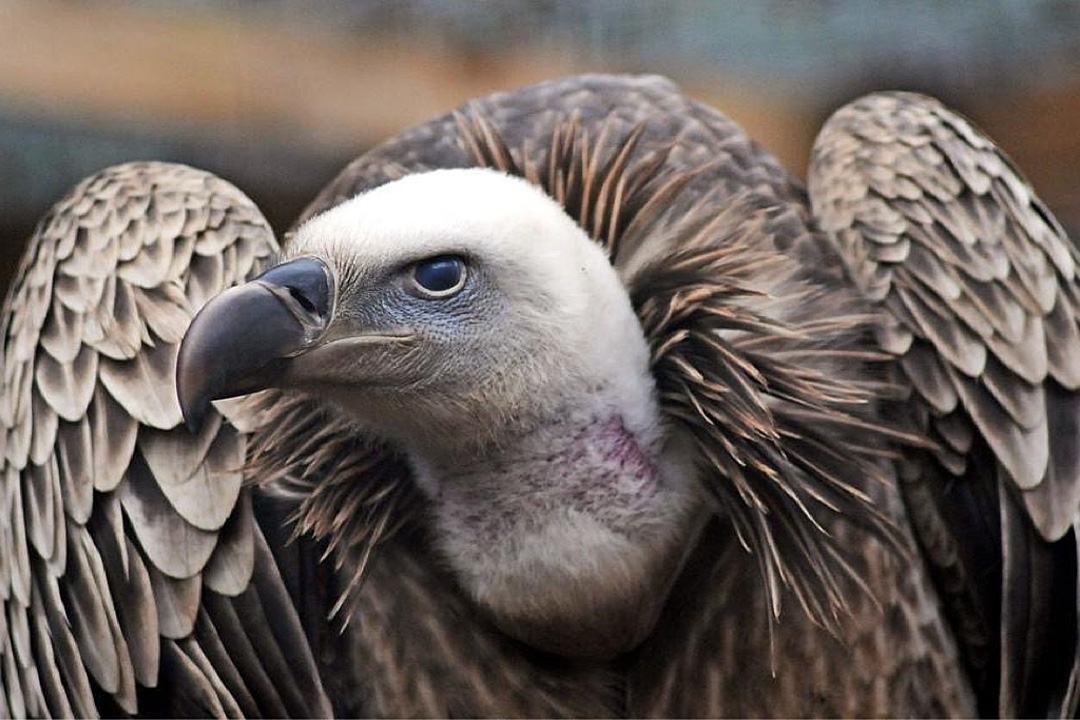 Project: Preventing Poisoning to Save Africa's Vultures – Nature's Misundertood Heroes
Grantee: Birdlife International
Summary: Vulture populations in Africa are collapsing, with seven of Africa's 11 species now at grave risk of functional extinction across large portions of the continent.  As highly efficient scavengers, vultures play an essential ecological role and may also assist in reducing the transmission of rabies, anthrax and other deadly diseases affecting humans and wildlife alike.  Poisoning, both direct and inadvertent, is the primary culprit killing off Africa's vultures.  This project, focused in Kenya, funds critical research on vulture movement patterns, supports rapid response to poisoning incidents, educates communities on the value of vultures, encourages national policies that reduce the availability of poisons and seeks to stimulate additional financial commitments toward vulture conservation.  The Peregrine Fund and Nature Kenya are additional implementing partners.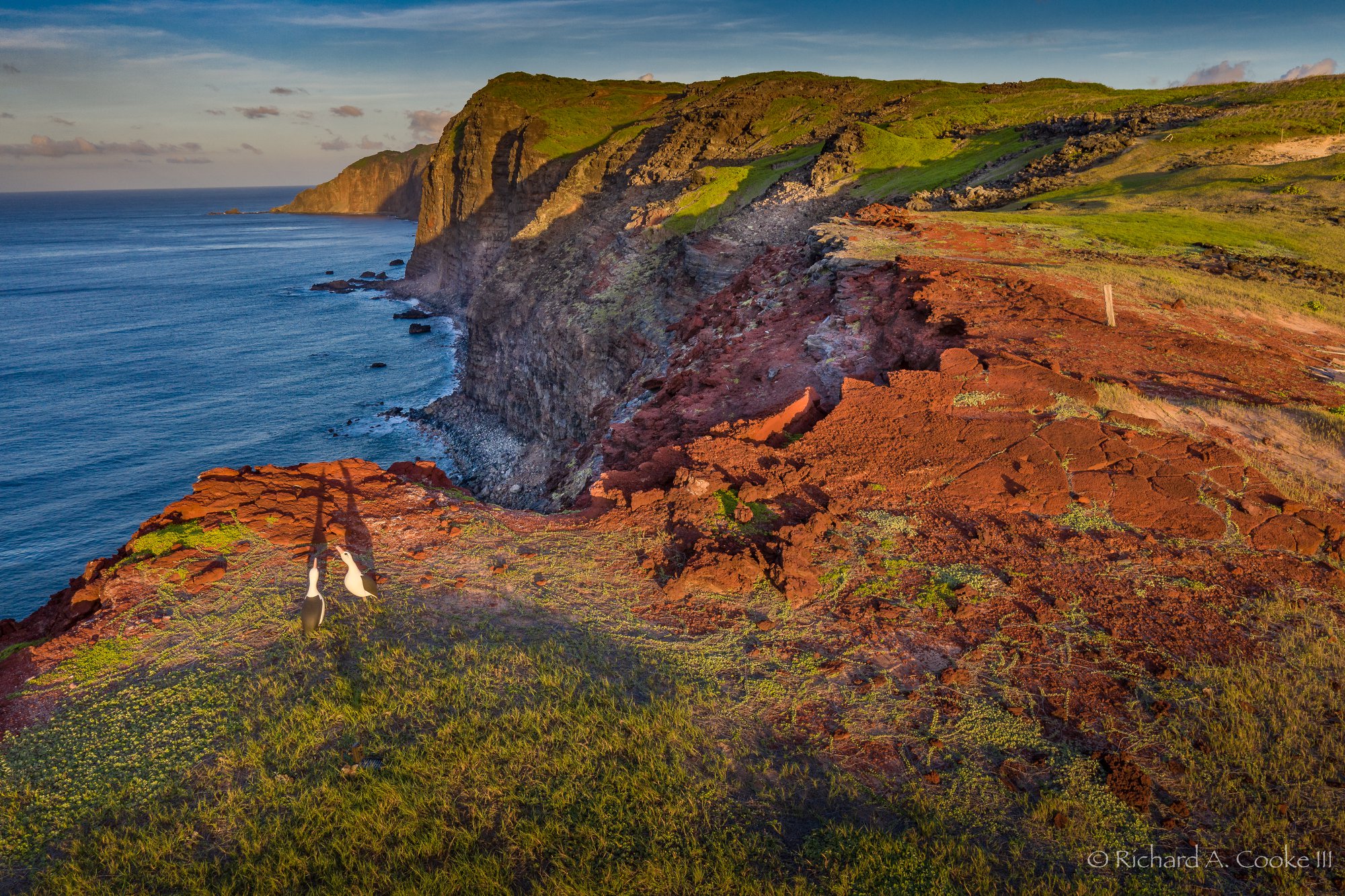 Project: Adapting to Sea Level Rise – High Island Restoration in Hawaii for Endangered Seabirds
Grantee: American Bird Conservancy
Summary: The Northwest Hawaiian Islands are one of the world's most important remaining seabird nesting strongholds.  Today they support 6 million seabirds of 22 species including 98% of the global breeding population of Laysan and black-footed albatrosses.  With a mean elevation of only 1.7 meters, these islands are highly vulnerable to sea level rise, extreme storms and other climate-related impacts.  Elevated breeding grounds once occurred throughout the main Hawaiian Islands but were effectively wiped out by introduced mammalian predators.  Rehabilitating such habitat is essential to ensuring a viable future for these seabird populations.  This project supports the construction of a predator-proof fence at Mokio Point on Molokai that would allow the restoration of a critical breeding site and set an important precedent for high island seabird recovery.  Partners include the Molokai Land Trust, US Fish and Wildlife Service and Sacharuna Foundation.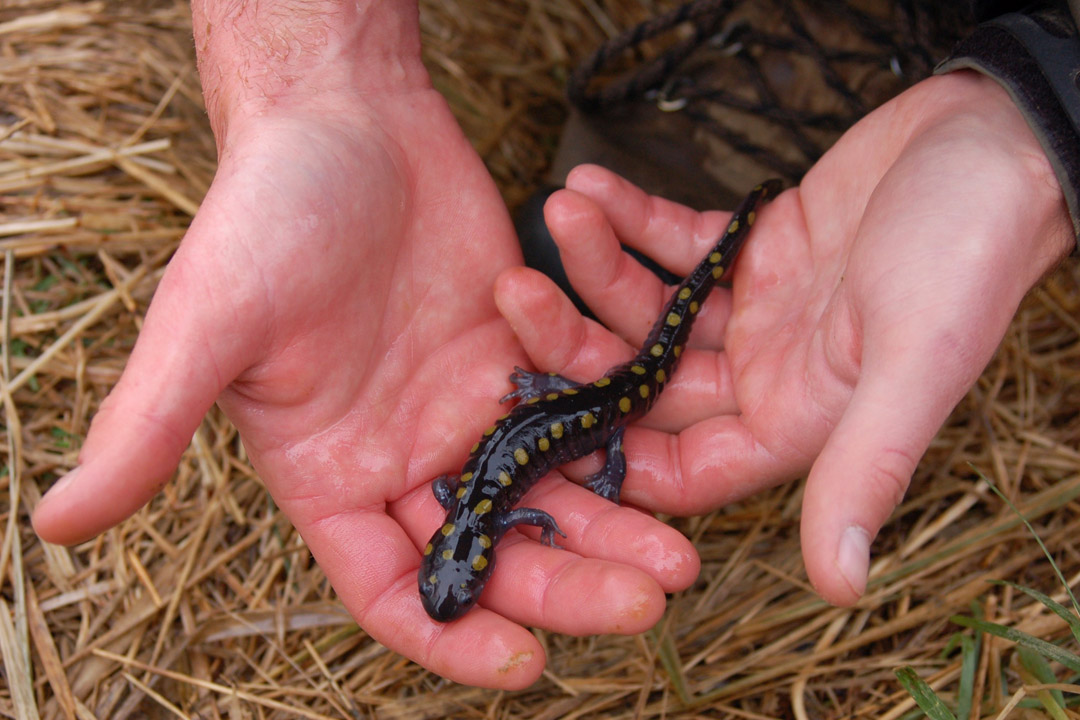 Project: Wildlife Health is Wildlife Hope: Toward a More Effective Response to the Challenge of Emerging Wildlife Disease
Grantee: Association of Fish & Wildlife Agencies (AFWA)
Summary: Disease is rapidly emerging as a major threat to wildlife globally.  While wildlife diseases are not new, human actions are dramatically increasing their spread and impact.  Three specific emerging pathogens that affect bats, salamanders and sea stars are of immediate concern in the United States.  These families of animals play vital roles as ecosystem engineers across a range of habitats from agricultural landscapes to forests to intertidal zones.  This project provides funding for critical research and monitoring to better understand the diseases that threaten them, aims to catalyze a public policy framework for tackling wildlife disease more broadly and seeks to leverage additional dollars to address this critical issue.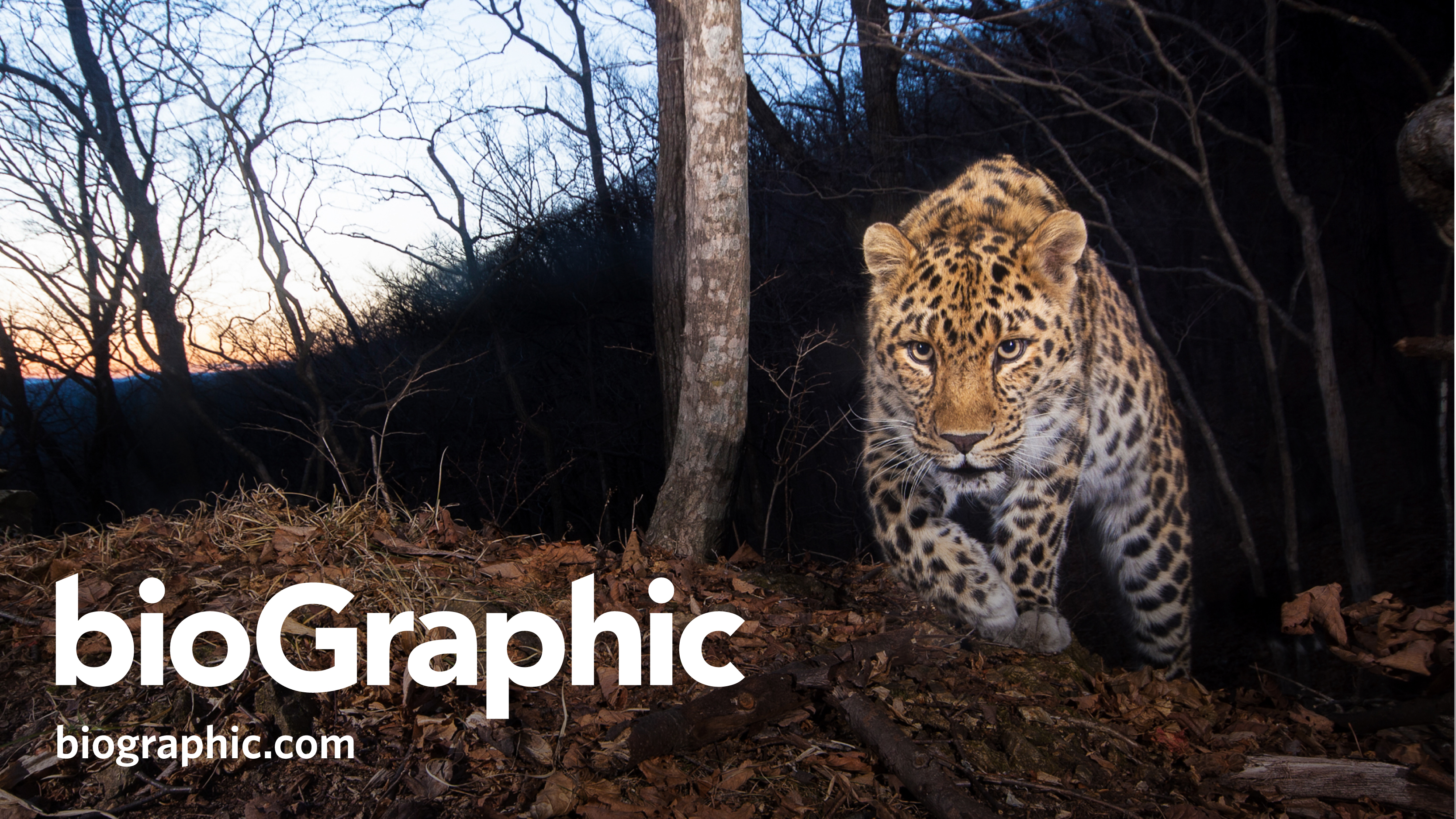 Project: Expanding the Reach of bioGraphic
Grantee: California Academy of Sciences
Summary: bioGraphic is a free, online, editorially independent, non-profit magazine dedicated to showcasing the wonder of nature and the most promising solutions to sustaining life on Earth.  Powered by the California Academy of Sciences, bioGraphic uses an array of storytelling tools and techniques to address the worrisome lack of accessible, high-quality science reporting in today's media landscape.  With its immersive visuals, inspiring narratives and rigorously reported information, bioGraphic aims to spark conversations, shift perspectives and inspire hope and action.  BAND funding will allow bioGraphic to expand its coverage and increase its reach.
---
Local Initiatives
Consistent with its broader conservation objectives, BAND supports a number of local projects in geographic areas where the family has deep roots, including coastal Maine, New York City and Long Island and the Piedmont region of Virginia.  Examples include:
Coastal Maine
Project: Restoring the Cromwell Brook Watershed in Acadia National Park
Grantee: Friends of Acadia
Summary: Acadia is one of America's most visited national parks and at the cutting edge of public/private partnerships that assist in its conservation.  BAND supports Friends of Acadia – in collaboration with the Town of Bar Harbor and others – in the restoration of Cromwell Brook, one of the park's key watersheds.
New York City
Project: Supporting a City-Wide Trails Coordinator
Grantee: Natural Areas Conservancy
Summary: New York City has 10,000 acres of wild lands – forests, grasslands and wetlands – within its limits. These areas buffer storms, absorb rainwater, clean the air and support native wildlife and plants. BAND funds a citywide trails coordinator who works to formalize trail systems, restore natural areas by knitting together fragmented habitats and build a team of dedicated volunteers.
Long Island
Project: Expanding Native Prairie Habitat in Nassau County
Grantee: Friends of Hempstead Plains
Summary: Prior to European settlement, some 40,000 acres of grasslands covered central Nassau County. Known as the Hempstead Plains, only a fraction of that habitat remains and is home to at least 14 globally rare plant species. BAND's support will help restore a critical prairie remnant.
The Virginia Piedmont
Project: Controlling Non-Native Invasive Plant Species in the Virginia Piedmont
Grantee: Shenandoah National Park Trust—Blue Ridge PRISM
Summary: Invasive plant species pose severe threats to native ecosystems and agricultural landscapes.  BAND supports the Blue Ridge Partnership for Regional Invasive Species Management (PRISM), a collaboration between landowners, federal and state agencies, conservation organizations, and volunteers to control invasive plants in a 10-county area of the Virginia Piedmont.